Buy Equipment
Buy new or used equipment from Equipment Leader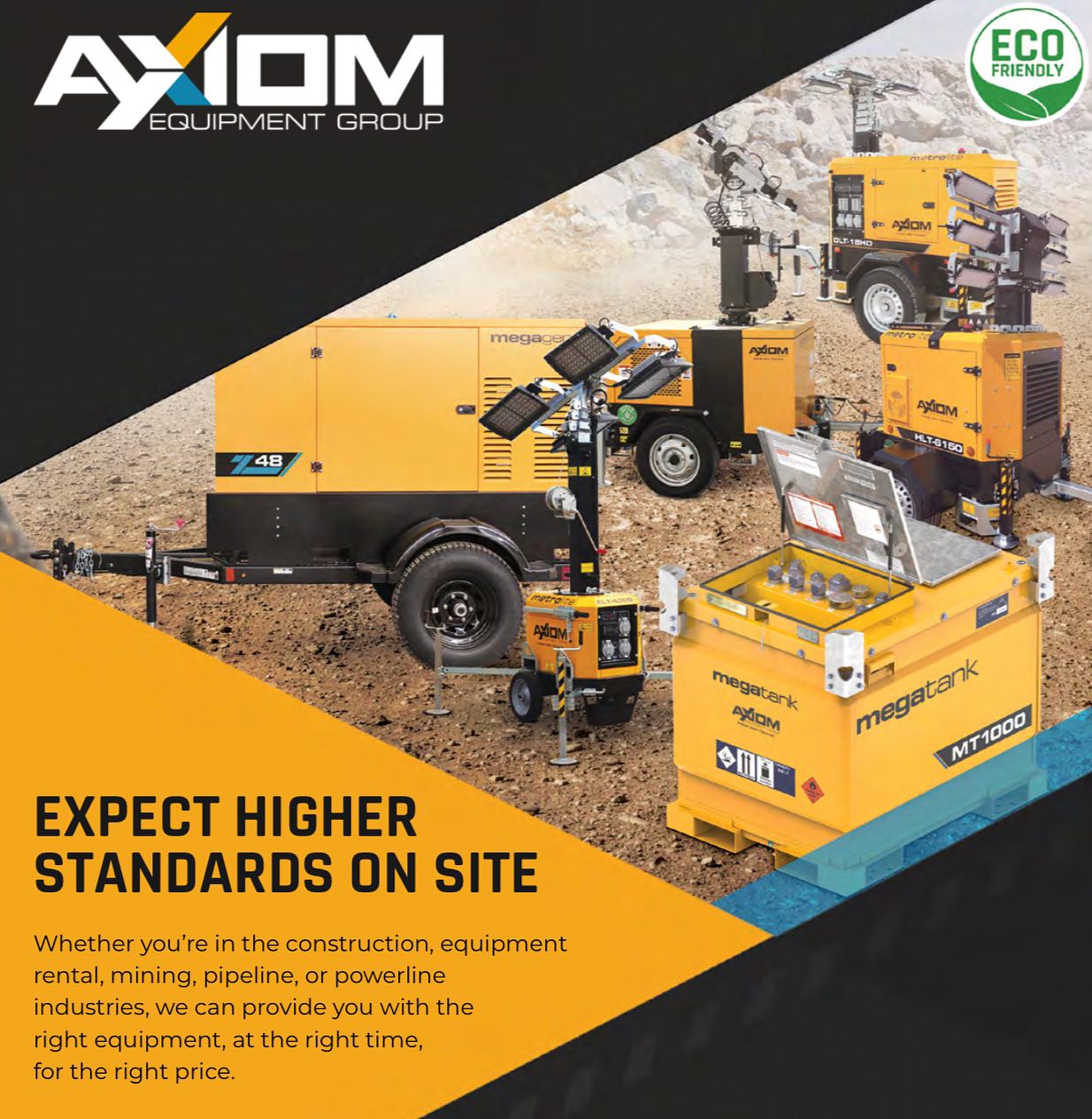 Welcome to Equipment Leader – Your Premier Source for Industrial Equipment Solutions
At Equipment Leader, we are your trusted destination for a wide range of top-quality industrial equipment solutions. As an authorized dealership for Axiom Equipment Group, we proudly offer a diverse selection of products designed to meet the unique needs of your industry.
Generators: Powering Your Success
Generators are the heartbeat of many industries, ensuring a constant flow of power for critical operations. Our selection of towable generators from Axiom Equipment Group is at the forefront of this essential equipment category. These generators are engineered to deliver reliable, efficient, and robust power, maximizing uptime and project success. With proven reliability and low life-cycle costs, you can count on these industrial generators for your construction jobsites or equipment rental fleet.
Our generators range from 14kW to 240kW, and larger units are available upon request. Whether you are unsure about your kW needs or require specialized features, our experienced Account Managers are here to help you choose the right generator tailored to your industrial construction projects.
Fuel Tanks: Efficient Storage and Transportation
In addition to generators, we offer efficient, versatile, and cost-effective fuel storage solutions. Axiom Equipment Group's MegaTank Fuel Tanks are designed to store and transport industrial and hazardous liquids, minimizing operational risks and downtime while increasing productivity and cost savings. From construction sites to mining facilities, our MegaTank Fuel Tanks are adaptable to various industries, and they come with trusted certifications for your peace of mind.
Metrolite LED Light Towers: Illuminating Your Workspace
For consistently efficient and safe jobsite illumination, explore Axiom Equipment Group's Metrolite LED Light Towers. With electric, hybrid, and diesel options available, these towers are perfect for various applications, from construction sites to mining facilities. They utilize energy-efficient LED technology, ensuring bright illumination while conserving energy and reducing costs. Trust in their durability, flexible deployment, and safety features for enhanced productivity.
Your Trusted Partner in Industrial Equipment
At Equipment Leader, we understand the importance of reliable equipment in the success of your projects. That's why we've partnered with Axiom Equipment Group, a leader in industrial equipment solutions. Together, we offer you access to the latest and most dependable equipment to ensure your projects are completed safely, efficiently, and successfully.
Contact Us Today!
To learn more about our wide range of industrial equipment solutions, including generators, fuel tanks, and LED light towers, contact Equipment Leader at 1-800-488-1782. Our dedicated team is here to provide you with expert guidance and support throughout your equipment selection process.
Equipment Leader – Your Trusted Partner for Axiom Equipment Group Equipment Solutions! 🛢️⚡🏗️
Want to buy equipment? Use the form below to get in touch with our sales team.